CORPORATE FRAMING
We work with a range of businesses, corporate clients, and interior designers to deliver their framing needs. Depending on your requirements, we have the capacity to deliver both large and small-scale projects, ranging from hotel fitouts to office upgrades. We pride ourselves on delivering excellence for businesses through our level of expertise, attention to detail, flexibility, and using the very best materials available. Whatever project you have in mind for your business, we are ready to deliver this for you.
OUR FRAMING PROCESS
1.Contact Us
Contact us or visit one of our showrooms to discuss your requirements with our experienced framing consultants. We also stock a great collection of readymade frames that are available off-the-shelf at very competitive prices, as well as specialising in canvas stretching.
2.Choose Your Look
Our framing consultants will help you to create a framing experience that complements the look and values of your project. We stock a large selection of frame mouldings that range from traditional to contemporary styles and are sourced from the highest quality collections. We can also tailor our stock to match your requirements.
3. Irish Made
All our frames are made in our framing workshop in Carrigaline by a staff of skilled craftspeople. They use the highest-quality materials, cutting-edge machinery, and serious attention-to-detail, to deliver your corporate project.
4.Customised Delivery
We work with you and your business to ensure smooth and safe delivery of your items in line with your schedule and deadlines.
FRAMING MATERIALS AND SERVICES
PRINTING & CANVAS
With our advanced printing service, we can print fine art prints or photographs onto a range of papers and canvas. For canvas prints, we also provide a canvas stretching service.
MOULDINGS
Our frame mouldings are sourced from the highest quality international collections. All our mouldings are made of solid wood and feature a range of colours, finishes, and dimensions. Each moulding is specifically cut and joined to create a bespoke product.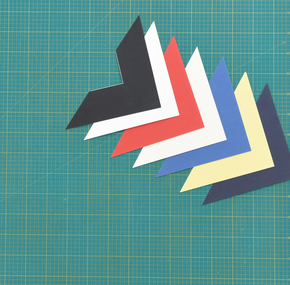 MOUNTBOARD
We have an extensive range of mountboard that varies based on colour, style, and texture. Each mountboard is specifically cut to suit your requirements. All of our mountboards are acid-free and conform to the highest conservation standards.
GLASS
Glass is a crucial piece in framing, protecting the artwork within. We use top quality 2mm float glass as standard. We also stock specialist glass such as Artglass. Artglass is ideal for protecting valued artworks and limited edition prints.
JERSEYS
We specialise in framing jerseys from all varieties of sports. We can also include medals or other memorabilia alongside your jersey.
3D OBJECTS
We have framed all sorts of objects and memorabilia, from skis to musical instruments. Typically we use a box frame technique for such 3D objects.
BACKS & FINISHING
We consider the back of the frame to be as important as the front. Brown kraftliner or white foam core is used to the cover the back of the artwork and gummed tape is used to seal the frame. This protects the artwork from moisture and dust.
HANGING
Each frame is fitted with cord hanging that is customised for the size of the frame. Smaller frames feature screw eye hanging, while larger frames are fitted with d-rings.
ARCHIVAL FRAMING
This framing technique ensures that an artwork or collectable is properly protected from damage in a fully reversible way. Conservation methods and materials are used, such as UV protecting glass, acid-free mount board and backs.
SAMPLES
WHAT ARE YOU LOOKING FOR ?
Contact us or visit one of our showrooms to speak with our framing consultants.
36 Cook St,

Cork City, Ireland

Carrigaline Industrial Park,

Carrigaline, Co Cork